At LIVE TRUE we are all about authenticity – doing whatever makes you feel more "you". That may mean a trim or a new look, a splash of colour or vibrant vivid hair, the latest edgy cut or an easy to maintain hairstyle, a revitalising facial, a shellac manicure or fabulous lashes. Whatever your desired look, we have you covered.
We are an easy going, friendly and no judgement salon that is all about making our clients feel as happy and comfortable as possible to explore their style – whatever that may be.
Our mission is simple, to help our clients be more true to themselves – to LIVE TRUE!
Your New favourite hair
Treat yourself or a loved one to a gorgeous new colour, luxurious or fresh hair cut.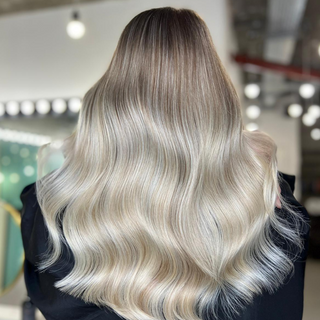 BALAYAGE
Our most popular colour service
Balayage involves painting the colour onto the hair free-hand, creating a natural and well-blended colour. It creates a soft, sun-kissed look which adds movement and dimensions to your locks.
SHOP ALL
Shop all Live True London salon experiences.